Italy Luxury Property Results of your search:
Prestigious villa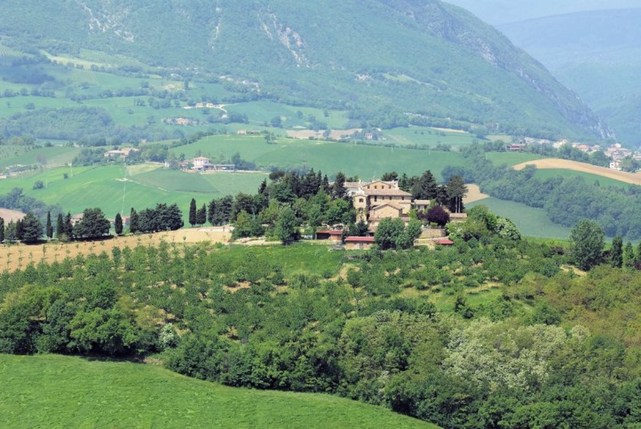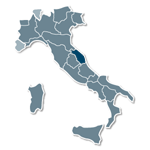 ---
Characteristics of Property
Condition
Fine Finishes
Position
Hlly, Panoramic
Municipality
Camerino
Province
Macerata
Region
Marche
Size
2000 Mq
Tot. N. Rooms
12
Bedrooms
9
Bathromms
9
Entrance
Paved Road
Garden MQ.
50.000 mq
Gas
Natural Gas
Heating System
Heaters
Telephone System
Connected
Water
Municipal Water Supply
Swimming Pool
YES
Electrical System
Connected
Features
Floor in Terracotta. Electric gate. Luxury finishes.
---
PROPERTY DESCRIPTION
Beautiful property , originally used as a hunting residence in the course of 1800 have been added to the wings , taking its current form, which consists of a main building with 7 bedrooms, three spacious rooms and a private chapel, in addition to a second building
with two additional bedrooms, all with a total area of 2,000 square meters .
The structure is located within a park of 5 hectares, as well as a plot of 12 hectares planted with walnut trees.
The property is accessed through a private road which avenue is surrounded by cypress trees. The villa is completely surrounded by the green countryside, much of which is composed of oak, linden and pine. In the spring of cherry trees offer a fascinating spectacle, with their characteristic white flowers.
The various gardens and the large expanses of private land adjacent are harmoniously immersed in the hills and they offer to the guests the opportunity to indulge in reading or simply resting the body and mind, and savoring the smell of the air coming from the surrounding hills .
Recently have been added to the complex a swimming pool and a solarium with shower. The pool is in perfect harmony with the surrounding environment and the location offers a panoramic view of the Sibillini mountains, where the Sun sets, offering spectacular play of shadows, lights and colors .
The main house offers three spacious rooms, a private chapel, in addition to the first floor with 7 double bedrooms, all tastefully furnished and equipped with private bathroom with shower. Two rooms have a large balcony that overlooks the " Ceres " from the name of the garden fountain with the statue of the goddess. All rooms offer different but equally fascinating and picturesque views of the surrounding Marche countryside .
LOCATION: Villa Borghetto is located in the heart of the hills, at about 65Km from Assisi, 73km from the International Airport " St. Francis of Assisi", 50Km from Macerata, 1:15 hours by road from Ancona and a few minutes more to the 'International Airport of Falconara Ancona'.
---
---
Luxury properties throughout Italy
Prestigious properties in Italy: Property announcements for Sales of Villas and Luxury Houses, estates, lofts, prestigious apartments, castles, farmhouses, land and vineyards, for sale in Italy. The Italy Luxury Property portal specialises as an intermediary for prestigious Italian property selected to be promoted and sold throughout the national market.